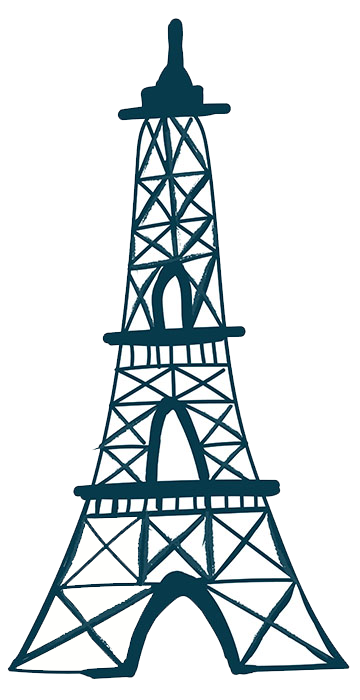 Immerse yourself in French Culture with your new BFF
Your idéale one way French Experience
Experience life as a French high school student with our one way program. Everyone who signs up for an experience gets a French correspondent: a student of a similar age, who'll attend the same school and hopefully be your BFF while you're in France (or, fingers crossed, forever).
Learn French slang, eat macarons and croissants instead of lamingtons, socialise with students your age and experience culture first-hand.
With a range of dates and durations, this is a very flexible program. Plus, it's one way which means you don't have to host a French student in return.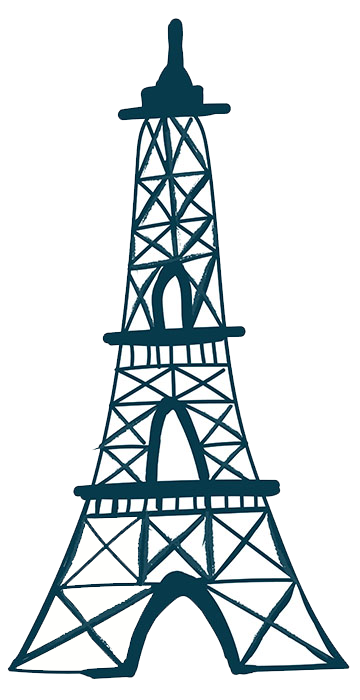 How we choose your correspondent & host family
We know from experience that students who have good connections with their French correspondent will talk more, become more immersed in school and family life, will see greater improvements in their language skills and will sometimes even make friends for life.
That's why we treat every student that applies to our programs as an individual with their own distinct personality and passions, and then carefully match them with the perfect French correspondent.
It's also imperative to us that the family structure offered by French host family feels safe and supportive, and that students have their own bedroom.
Are you a vegetarian who's allergic to les chats et les chiens? Don't worry, diet, allergy and other health-related concerns will also be taken into consideration. Just let us know your specific requirements and we'll find a way to make it work.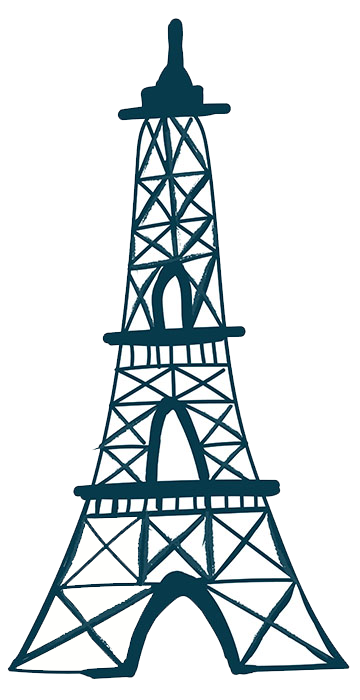 Those travelling as part of a group are escorted by an AFX representative or chaperone on the flights. Upon arrival in Paris, students are greeted at the airport by a member of our French team and any host families located close to Paris.
For students hosted by families in regional France, we'll help with transfers once you reach Paris. One of our representatives will also be present at the airport upon departure.
We can organise chaperones from other departure cities (Perth, Brisbane and Adelaide) but these are subject to group numbers.
If needed, you can also choose to travel to France with the group and return on a different date. Or vice versa.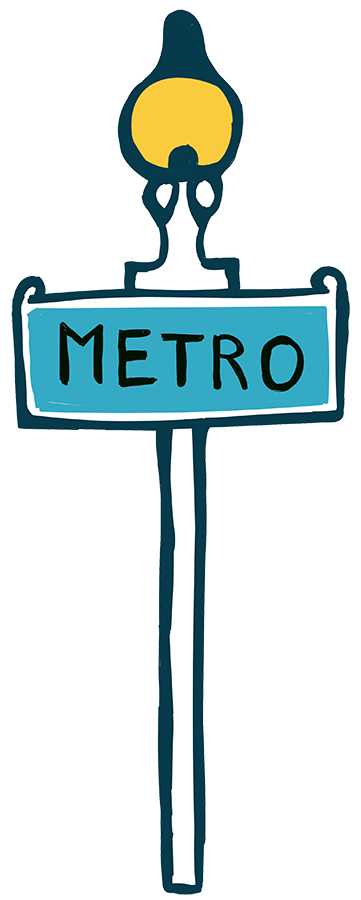 What makes our program stand out
Having the opportunity to travel to France as an exchange student was a sincerely valuable experience I will not forget. At first it was bizarre to be placed in a school system completely different from my own however, slowly but surely it became very much enjoyable. During my 6 weeks, I received plenty of support from the AFX and I would like to thank them for helping me make the most of my time in France. I managed to make so many new friends both French and Australian and became a part of a family who treated me with kindness and as their equal. This exchange has definitely helped me to develop my French skills with the help of everyone around me but moreover I regained the motivation to improve my French which I had not been able to experience since I began learning the language many years ago. Now in Year 12, I know that I have friends eager for me to visit France once I finish and it makes me very glad to have been able to meet them through this exchange. Therefore, thank you so much to everyone who made this possible.
I am the most imaginative person I know and not even I could have imagined that my trip to France would be as amazing as it was. I participated in a 6 week one way exchange where I was embraced by the French culture of Brest and my host family. My experience was unforgettable thanks to the memories and friends I made while overseas. My host family made me feel incredibly welcome and safe. I miss the environment and culture I was surrounded by both in school and at home. I was privileged enough to visit Paris with my host family which was just the icing on top of the cake for how amazing this family was. AFX Student Exchange did a perfect match between me and my host sister as we had almost everything in common and got along extremely well. This opportunity allowed me to improve both my french and my host families English. Before going to France my french speaking and listening skills were not the best but after this trip I can speak and understand French without a problem. I would recommend AFX to anyone seeking an exchange to France as they cater for you personally and are with you every single step of the way. Thank you AFX for your support and non faltering program.
Going to France for a five week exchange was an experience I won't forget. My host family was very kind and welcoming and tried their best show me life and culture in France and to make me feel apart of their family! They were always willing to help me with my french as well. Going to school in France was very enjoyable. Though it is similar to school in Australia some aspects are quite different. The students and teachers were all so welcoming and I enjoyed being their classmate and friend. I found it also very special to spend Christmas and New Years with my host family. I found it very interesting to experience Christmas in winter and learn the holiday traditions of my family. My host family also took me to a wide variety of place to teach me more about France. My own parents came and picked me up at then end of my exchange, I thought this was a very special thing to do as my parents were able to meet my host family and understand how I had been living for a few weeks. At the end of my 5 weeks of being immersed in the French language I was being to notice improvements in my understanding of the language as well as my confidence in it. I had a very enjoyable time in France and it is an experience I will never forget. AFX Student Exchange were constantly checking up on me and I knew they would be able to help me with any problems I had. I highly recommend a French Exchange through AFX Student Exchange whether to improve your French or learn about the culture. It is an experience I am truly grateful for. Thank you.
I stayed for 8 weeks and It was one of the best experiences on my life that has impacted and changed me for the better. Being given the independence to have to rely on myself and my host family for 8 weeks was amazing and has helped me grow as a person. Staying in France and attending school as if I was a typical French girl, I learned so about myself, the French culture and my skills in understanding and speaking improved so much as well. I was able to understand and speak French and it is such an empowering experience. Being in the school, I met some Australian exchange students there as well as so many French friends I will keep forever. AFX Student Exchange helped so much with the travel and placement of the family, they really do put so much effort into making your trip as amazing as possible and they defiantly exceed expectations!! I will never forget my incredible experiences in France.
With AFX Student Exchange, I had the experience of a lifetime during my linguistic exchange in France. I was very comfortable with the family I was placed with, it was a home away from home where I felt relaxed and comfortable, in a safe environment, ideal conditions for improving my language skills. Although at the beginning sceptical about how I might fit in with a new family and culture, I am happy to say that AFX Student Exchange nicely matched my interests and personality with an amazing family with whom I had the privilege to pursue the most beautiful language in the world. Through time at school, understanding the French education system, as well as historical visits to landmarks and sites around the country, rich in culture and significance, this experience gave me a chance to study French beyond the textbook through full emersion where I could interact with native speakers 24/7. AFX Student Exchange gifted me the most unforgettable experience and I would recommend this program to anyone looking to improve their French whilst experiencing other cultural and historical facets of the language.
Nothing could have prepared me for this amazing, immersive and cultural experience which I shared with the most wonderful family. AFX Student Exchange did an excellent job of making sure I was always happy and comfortable, and they could not have chosen a better family! I will definitely never forget this incredible exchange.
My experience during the 6-week exchange program will stay with me forever. I had a great time meeting new people and living within a new culture. I never thought about going on an exchange before the opportunity arose, but by having a 'yes' attitude, I managed to have an excellent time whilst improving my French. I have definitely noticed an improvement in my listening and fluency skills, and also in my confidence. My host family and I got along so well, making my time in France that much more enjoyable. At one point during the trip, I found it hard adjusting into a small village after living in large cities all my life, but I always found the positive side and gave myself things to do to keep me active. I had a fabulous time during their Christmas holidays and had an unforgettable journey at their school. I made new friends from Australia, France and with other girls that I met venturing from all over the world to learn French. If you ever decide that you want to improve your French through an exchange, I definitely recommend AFX Student Exchange as they regularly asked how everything was going and made sure that all was running smoothly. Thank you AFX Student Exchange so much for everything!!
Six weeks in France, speaking a foreign language with a family you haven't meet. A daunting picture that made me on several occasions before I departed question, "Can I really do this?". Looking back now I would have answered without hesitation "You really have no idea how much of an incredible experience it will be ." My time in France staying in the city of Pau with my correspondent and her family was exactly that. An incredible experience. Going into it when I signed up and had my interview with AFX Student Exchange, I had few expectations but was nervous to be leaving my family and friends for the summer to immerse myself in another culture. I can honestly say that all of those expectations I had were exceeded as I undertook the challenge. My worries of conversing in French 24/7 were put to rest as I soon found that everybody loved whatever effort you put in to communicate in their language. My exchange sister and I were a great match and we loved just chatting and spending time together. My recommendation to any student going on exchange is to forget your worries and throw yourself into every opportunity to try something new. Due to this attitude I adopted I had countless amazing adventures that really made this trip unforgettable. From exploring the city or Bordeaux to discovering the school day of a French student, the memories made and huge improvement on my language ability leads me to believing that doing an exchange was an regrettable choice that I would do all over again.
My exchange was an incredible experience I will never forget. I have without a doubt improved a lot in my french and feel so much more confident in my ability to speak and understand the language. Staying away from my family for 6 weeks was challenging but AFX Student Exchange did such a fantastic job matching me with a family who were very compatible for me and made me feel very comfortable and at home. I got along really well with my correspondant who shared similar passions to me and was very easy to talk to. I would highly recommend choosing AFX Student Exchange to do your exchange with as they did fantastic job in matching me with my family and made my experience a very comfortable and enjoyable one.
Student exchange program
requirements